Dignity Health Medical Foundation (DHMF), a not-for-profit organization that operates 14 medical groups and imaging centers and more than 150 clinic locations across California, has named DeEtte Montgomery as Chief Operating Officer (COO).
In her role, DeEtte will lead the strategy for clinical and administrative operations. DeEtte will develop and implement strategic initiatives that are aligned with the organization's mission, vision, and values to expand access to care, improve care quality, and reduce costs.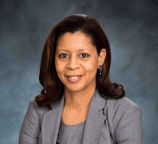 "DeEtte joins Dignity Health Medical Foundation with extensive leadership background and a proven ability to steer high-level decision making," said Robert Quinn, MD, FAPMR, FRCPC, CEO of Dignity Health Medical Foundation. "I am pleased to have her join our leadership team and she will play a key role in our efforts to advance high-quality, patient-centric care in the communities we serve."

DeEtte is a people-centric executive with passion for equity, and has extensive senior operations management and consulting experience in the health care and insurance industries. Most recently she held the position of COO for Providence Medical Institute in Los Angeles where she established and chaired the Providence Diversity, Equity & Inclusion Council.
"I look forward to collaborating with our teams and physicians to strategically address the ever-changing needs of our patients," said DeEtte. "I am proud to be part of an organization that focuses on equity and fosters exceptional patient experiences."
DeEtte obtained both her Bachelor of Science and her Master of Business Administration degrees from City University in Seattle, Washington. She is an active member of The Leverage Network and completed the Healthcare Board Initiative Cohort III. She will be based in Southern California with administrative offices in Sacramento.
Outside of work, DeEtte is a member of the YMCA Health Strategy Council and a sponsor of the HealthBegins Learning Collaborative. She is an avid sports fan and enjoys attending NBA and NFL games with her family.