CommonSpirit Health Physician Enterprise, the parent company of Dignity Health Medical Foundation, has appointed Addie Hernandez (Maria A. Hernandez) as Vice President of Value Based Operations (VBO) and Clinical Integration, for the West Division. Dignity Health Medical Foundation has also appointed Jaime Mathews as Vice President of Patient Access.
"Adding Addie and Jaime to our leadership team enables us to move forward in our mission to continue to elevate patient care," said Rob Quinn, MD, CEO at Dignity Health Medical Foundation. "I am confident that both Addie and Jaime will play a key role in our efforts to deliver an exceptional experience in the communities we serve."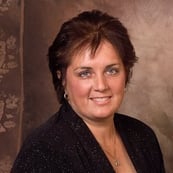 In this role, Addie oversees clinical network operations across California and is responsible for developing and driving strategies to advance population health in diverse market environments throughout the state of California. She plays a key role in evolving our California markets into robust, community-based integrated delivery networks that ensure excellent, comprehensive care.
"I look forward to working with our talented teams to continue to advance patient care delivery in an ever-evolving health care environment," said Addie. "I am honored to be with an organization that's mission, vision, and values align to expand access to care, improve care quality, and reduce costs."
Addie is an accomplished, results-focused health care executive with demonstrated success in developing innovative solutions that transform care delivery. She has extensive experience managing ambulatory care coordination, as well as a proven track record of improving care access and delivery.
Most recently, Addie held the position of Vice President of Value Based Operations and Administration with the Northern California Division of CommonSpirit Health. She holds a Bachelor of Arts degree in Community Health, Administration, and Organizational Development from UC Davis, as well as a Masters of Public Health with a focus in Health Services Administration from UCLA.
Outside of work, Addie loves photography and traveling with her daughter, Mayra.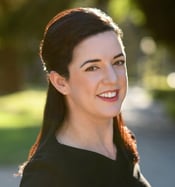 In her role as Vice President of Patient Access, Jaime will partner with our clinicians and operations teams to drive seamless, timely, and appropriate access to care spanning traditional touch points, digital front doors, and the increasing shift to care in the home. This will include optimizing patient-facing tools and portals. Her scope will include primary and specialty care, threading together an understanding and transformation of the patient journey.
"I am thrilled to join an organization that is so compelled by purpose with a focus on person-centered care across all settings and interactions," said Jaime. "I look forward to partnering with our local teams to drive seamless, convenient and equitable access to care."
Jaime is an accomplished health care executive with extensive experience and a successful track-record in person-centered integrated health care. Jaime's previous work spanned population health, digital transformation and retail clinics, and supporting health care organizations in value-driven care. She is most proud of her impact facilitating improved access to care and information, and implementing care models and measurement that have helped make patient care more convenient and equitable.
Jaime earned her Bachelor of Science in Business Administration from the California Polytechnic State University, San Luis Obispo, with an emphasis in Marketing. Her Master of Business Administration from the University of California, Davis focused on Strategy and Entrepreneurism. She is also Lean and Change Management certified.
Jaime cares deeply about all aspects of health including social influences like one's community and family. She serves on the board of Stanford Sierra Youth and Families, a non-profit working to ensure every child is connected to a permanent, loving family.
Jaime resides in Sacramento with her husband, two children, and border collie-labrador dog. She is thrilled to join the Dignity Health Medical Foundation Team, ready to learn, collaborate and support our front line care teams.